IncrediMail Midi Music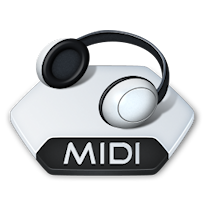 "Download Free IncrediMail Midi Files
Get started with Letter Creator with this simple tutorial and be making your very own IncrediMail
These Midis have been selected to match the IncrediMail Letter Collection at Bailie's Bits. Mix and Match the Letters and Music for your Emails
I have tried to select some quality midis that would match the letters I have presented here at Bailie's Bits. Please try them and I hope you enjoy using them as much as I do.
Christmas Midis
There are now 7 popular Christmas Midi files added below, including White Christmas and Silent Night . Just left click for them to go direct to sounds in your IncrediMail Style Box
. Don't forget to collect your free Christmas IncrediMail stationery here: Christmas Letters and here: more free Christmas letters


All Midis Now In Incredimail Format
I have now changed the format of these Midi files to .imw files which means they will now download direct to your IncrediMail Style Box in the Sounds Folder.
Just left click on the Midi title you would like and whoopie - the Midi will go direct to your Incredimail Style Box.
Donate
I have received emails from regular visitors asking me to provide a facility on my site to enable them to make donations. Although I have never asked for any payment for these free graphics I decided to make it possible for anyone who wished to show their apprection in this way.
Thanks for any donations made and if you like my letters etc please do not feel obliged to donate. I am happy that you chose to use my letters.